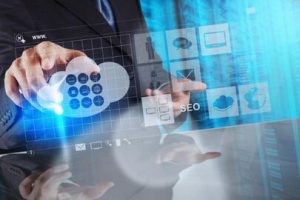 Managed services shifts the responsibility and risk associated with managing your IT systems to CNI Consultants. Traditionally, your IT support worked more like a plumber – you call when something was broken. They send somebody to look at the problem. They troubleshoot the problem and send you a bill afterwards for the time spent resolving the issue. The emphasis is on reacting to problems that have already occurred. But, by the time you are aware of a problem, it's already too late. Data is lost, downtime is incurred, and productivity is reduced.
Let CNI Consultants manage your hardware, software, networks, printers, phone systems and other business systems that you use each day. Our managed IT services encompass storage, cloud, virtualization, collaboration, mobility, and more. We perform asset management. We manage your security, backup and disaster recovery. We find the best ways to keep you connected with your customers.
Our managed IT services deliver the IT skills and expertise to help you realize the full value of your investment and proactively resolve issues before they affect your business.
When you sign up with our managed services, here are some of the substantial benefits:
Tailored Packages – We know that every call center's  needs are different based off the level of services needed, so we offer 100% custom packages for any business size or budget.
Predictable costs 24/7 – CNI Consultants doesn't charge you more when your network is down or a server fails. Our flat-rate fee covers all of that whenever you need it done.
Ramped up productivity – Never stress again about network failures, as our managed services include round-the-clock monitoring of your computers and network to help prevent problems before they happen.
We are always available – Part of what makes our managed services help desk so exceptional is that we are always available, regardless of time or holiday.
You can rest easy when you put your IT support needs in our hands. Contact us today for more information.